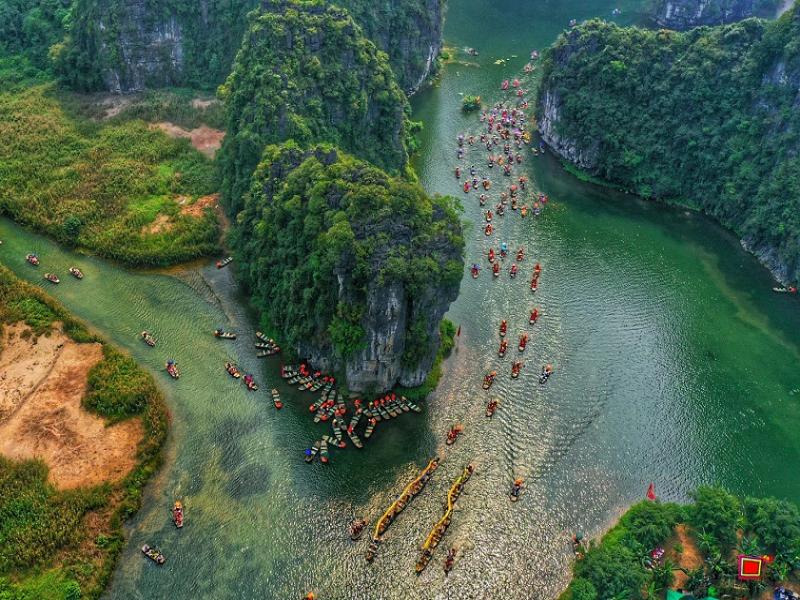 While Hanoi offers a myriad of attractions, a day trip from Hanoi to Ninh Binh Province is an absolute must for those seeking to immerse themselves in Vietnam's natural beauty. Just a short drive from the vibrant capital city, Ninh Binh showcases breathtaking landscapes, including majestic limestone cliffs, serene rice paddies, and meandering rivers.
1. How Far is Ninh Binh from Hanoi?
Hanoi, the bustling capital of Vietnam, is renowned for its vibrant streets, delectable cuisine, and rich history. However, if you crave a respite from the city's hustle and bustle and a chance to reconnect with nature, a day trip to Ninh Binh is the perfect getaway.
Ninh Binh is conveniently located approximately 95 kilometers from Hanoi, making it an easily accessible day trip destination for travelers exploring the capital city.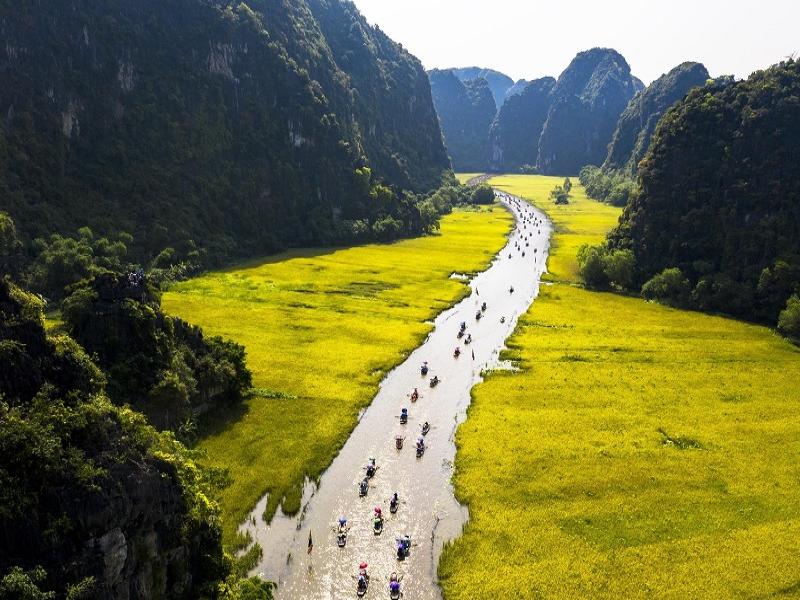 2. How Long Does it Take to Travel from Hanoi to Ninh Binh?
If you're planning a day tour from Hanoi to Ninh Binh, you might be wondering about the travel time between these two destinations. The duration of your journey will depend on traffic conditions and your chosen mode of transportation.
By car, it takes approximately one and a half hours to travel from Hanoi to Ninh Binh. If you wish to explore popular attractions such as Bai Dinh Pagoda, Trang An, and Tam Coc, the journey will take around 1 hour and 40 minutes.
For travelers arriving at Noi Bai International Airport and heading directly to Ninh Binh, expect a car journey of approximately 2 hours.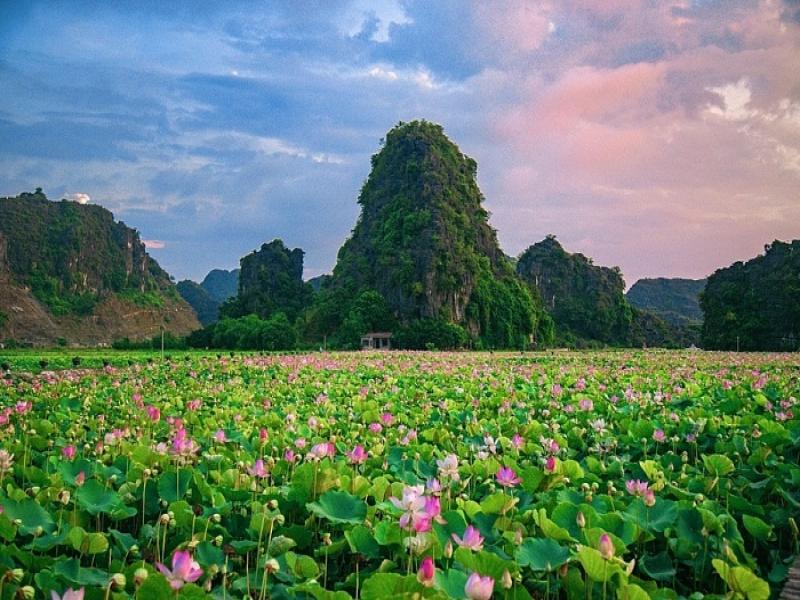 3. Which Transportation Option is Best?
3.1. Hanoi to Ninh Binh by Motorbike or Private Car
Many tourists, especially young travelers, opt to explore Ninh Binh by motorbike or car. This mode of transportation allows you the freedom to stop at your leisure, capturing unforgettable moments and admiring the picturesque scenery along the way.
The quickest route from Hanoi to Ninh Binh by motorbike is the National Road 1A (QL1A), which takes approximately 2 hours and 17 minutes from the city center. Alternatively, traveling by car via the Hanoi – Ninh Binh expressway takes around 1 hour and 25 minutes.
Renting a motorbike is affordable, with prices typically ranging from 100,000 VND to 200,000 VND for a single ride. To plan your perfect Hanoi to Ninh Binh tour, check out more details about Hanoi motorbike rental.
Remember these tips if you plan to travel by motorbike or car:
Rent your vehicle from a reputable service provider or ask your hotel for assistance.
Follow traffic rules and wear a helmet for a safe journey.
Pack lightly and bring only necessary items.
Avoid carrying excessive cash and valuables.
Carry all necessary documents such as identification papers or driving license.
Bring sunglasses and a raincoat, just in case.
Stay close to your travel companion to avoid getting separated during the trip.
3.2. Hanoi to Ninh Binh by Taxi
For a hassle-free journey, taxis offer a convenient option, taking approximately 2 hours. Keep in mind that fares are distance-based, making it the most expensive transportation choice.
Expect to pay at least 1,380,000 VND (around $60 USD) for a regular taxi ride from Hanoi to Ninh Binh. However, the convenience of being dropped off directly at your accommodation in Ninh Binh may outweigh the extra cost.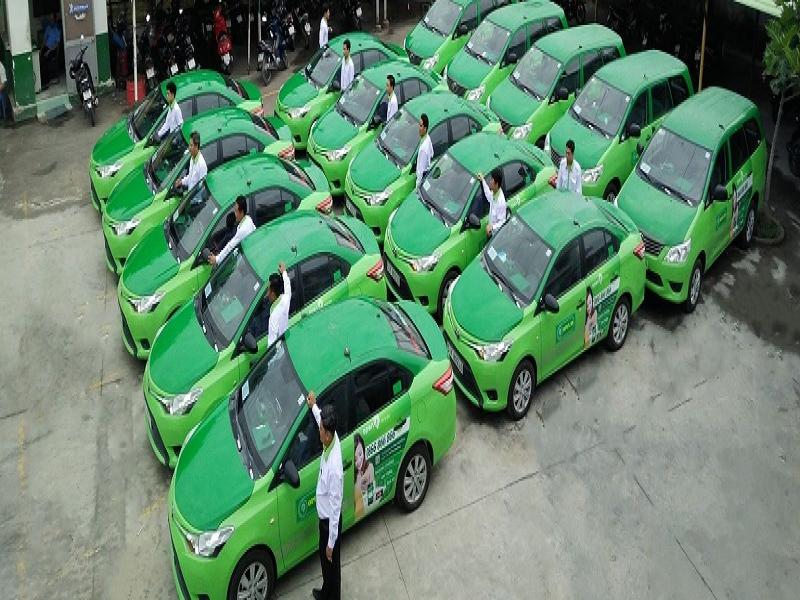 3.3. Hanoi to Ninh Binh by Limousine
If you seek comfort and luxury, a limousine is an ideal option. Enjoy a fast and luxurious journey while marveling at the beautiful scenery along the way.
Limousines offer privacy, providing your own personal space to relax and unwind during the trip. Equipped with amenities like air conditioning, televisions, lights, wifi, and refreshments, the limousine ensures a delightful travel experience.
Surprisingly affordable, one-way tickets range from 135,000 VND to 180,000 VND. Consider reputable limousine companies such as Khanh An Limousine or Hanoi Limo for a memorable journey.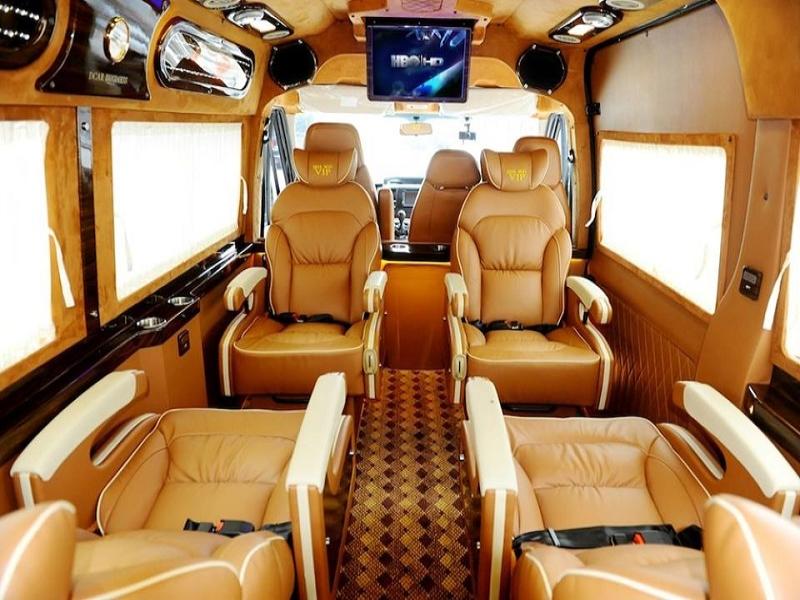 3.4. Hanoi to Ninh Binh by Bus
Buses are a convenient and affordable transportation option, operating throughout Vietnam. Departing from various bus stations in Hanoi, such as My Dinh, Giap Bat, and Nuoc Ngam, these buses arrive at different stations in Ninh Binh, including Ninh Binh, Nho Quan, Kim Son, Hoa Lu, and Tam Diep.
Bus tickets range from 80,000 VND to 200,000 VND depending on the type of bus chosen. However, keep in mind that the travel time by bus usually takes between 2.5 to 3 hours.
Several bus companies offer daily service between Hanoi and Ninh Binh, including Hai Thang, Dong Chin, Cat Loi, and Ngoc Chinh. Each company offers different types of buses, from standard to luxury, to cater to various preferences. Choose the bus schedule that best suits your plans.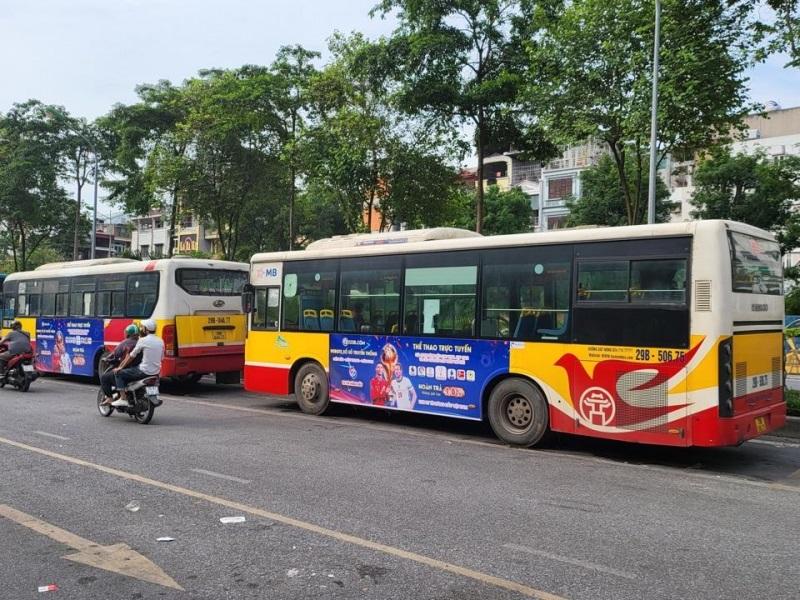 3.5. Hanoi to Ninh Binh by Train
Both Hanoi and Ninh Binh are located along the North-South railway line, making train travel between these two places convenient. Six trains run daily, with departure times ranging from 6:00 AM to 8:10 PM. Enjoy the mesmerizing scenery during the approximately 2.5-hour train journey.
Taking the train is considered the most affordable option for tourists, with ticket prices ranging from 71,000 VND to 108,000 VND, depending on the seat class and time of year. To ensure your desired itinerary, book your train tickets in advance, especially during the peak season when prices may rise.
To explore more of Vietnam's beauty and culture, check out the best places to visit in Vietnam that you should not miss out on!