Are you wondering where to go for your next adventure in Ninh Binh Province? If you are a nature lover, then Cuc Phuong Forest is a must-visit destination. Apart from eco-tourism activities and exploring the environment and landscapes, this place also offers many prehistoric caves that bring fascinating experiences to travelers. Let's discover the latest tips for exploring Cuc Phuong Forest!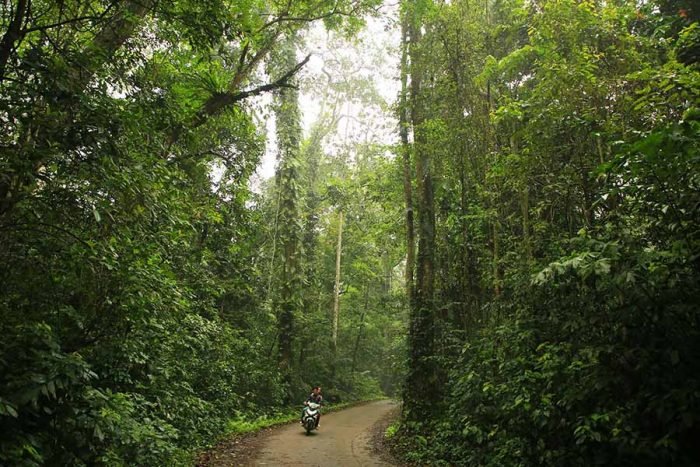 1. Where is Cuc Phuong Forest located?
Many travelers often ask about the location of Cuc Phuong Forest and which province it belongs to. Specifically, Cuc Phuong is a special-use forest, also known as a nature reserve, located in three provinces: Thanh Hoa, Hoa Binh, and Ninh Binh. When referring to the Thanh Hoa travel map, you will easily notice that it is a prominent destination in the region.
Cuc Phuong Forest covers an area of ​​22,408 hectares. It is one of the national parks with a rich and diverse ecosystem. Here, you can find numerous rare animal species, such as white-cheeked crested gibbon, for an exciting exploration and experience.
2. What makes Cuc Phuong Forest attractive?
Reviews from many visitors suggest that Cuc Phuong Forest is an amazing destination, especially for nature enthusiasts. Here are some must-try activities when visiting the national park:
2.1. Explore and check-in at the breathtaking Cuc Phuong Forest
Cuc Phuong is one of the hottest check-in spots in Thanh Hoa. Here, you can explore various fascinating attractions, including:
Cuc Phuong Botanical Garden: The biodiversity of Cuc Phuong Forest is incredibly rich and diverse. This is a place with tropical rainforests, providing a cool and pleasant climate and serving as a habitat for many rare and endangered animal species, such as the white-cheeked crested gibbon.
Rescue and Conservation Center: This is the place where numerous endangered animal species are nurtured and conserved. Therefore, when visiting Cuc Phuong Forest, you can visit this center to witness different wildlife species and gain more knowledge about them.
Cuc Phuong Museum: This museum is built to preserve and display various plant and animal specimens. Here, you can learn about insects, plants, and other animal species, such as dragonflies, stick insects, cicadas, and other bird species.
May Bac Peak: With an elevation of 648 meters, conquering May Bac Peak allows you to admire the vast and beautiful scenery of the forest. From the peak, you can also see Hoa Lu ancient capital and Bai Dinh Pagoda. However, the slope to the peak is quite challenging, so visitors need to be cautious.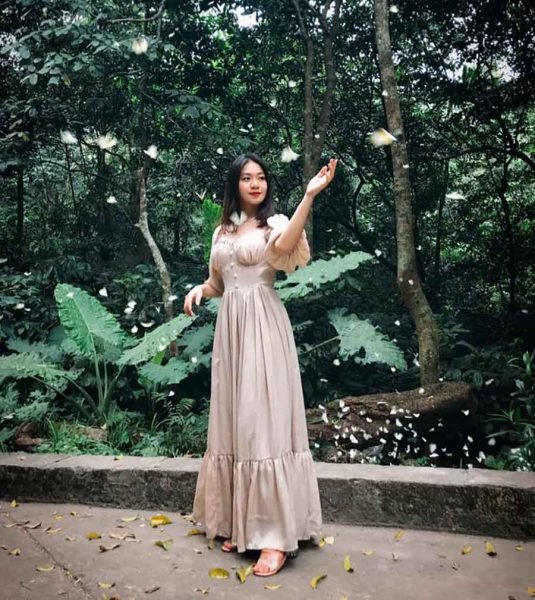 2.2. Capture stunning photos of the enchanting butterfly season
The butterfly season in Cuc Phuong Forest occurs around May. During this time, thousands of butterflies create a unique and mesmerizing sight. This is an excellent background for taking the most stunning and Instagram-worthy photos. Moreover, the butterfly season is one of the typical tourism features that attract visitors to Cuc Phuong Forest in Ninh Binh.
3. Travel Tips for Cuc Phuong National Park
Exploring the butterfly season, discovering nature, and the ecosystem in Cuc Phuong Forest have been highly rated by many visitors. To have the most enjoyable experiences, you should take note of the following travel information:
3.1. Ticket prices at Cuc Phuong Forest
3.2. When is the best time to visit Cuc Phuong Forest?
Cuc Phuong Forest is located on the border of three provinces in the North Central Coast, Red River Delta, and Northwest. Therefore, each season has different weather characteristics. Visitors can refer to the information about each season to plan the ideal trip:
From November to January: This is the winter season, and the road conditions are difficult, making it not suitable for venturing into the forest.
From February to April: During this time, the weather transitions to spring, with lush greenery and mild sunshine. It is the perfect time for exploring and discovering the forest. You may also encounter various animal species such as macaques and pheasants.
Late April to May: This is considered the best time to visit Cuc Phuong Forest. The weather is favorable, the air is cool, and it is the season when butterflies are in full bloom. This is the time for you to comfortably explore the diversity of flora and fauna in the forest.
From June to August: If you are looking for a place to escape the scorching sun, Cuc Phuong National Park will be an interesting experience during the summer.
From August to October: In the autumn season, experiential trips and camping are highly favored. During this time, the number of tourists is also not too crowded, allowing you to visit without worrying about overcrowding.
3.3. How to get to Cuc Phuong National Park?
There are various transportation options available to reach Cuc Phuong National Park. Typically, travelers prefer using private vehicles for convenient access to the heart of the forest. Depending on the vehicle you choose, you can consider different routes:
Motorbikes or self-driving cars: From Hanoi, you can travel along National Highway 1A, and when reaching Gian Khoau junction (Ninh Binh), turn onto National Highway 12A. After passing through Nho Quan town for about 2 kilometers, you will arrive at the forest.
Buses: Travelers can depart from Giap Bat Bus Station and take the route to Nho Quan. Then, take a local bus from Nho Quan to Cuc Phuong Forest.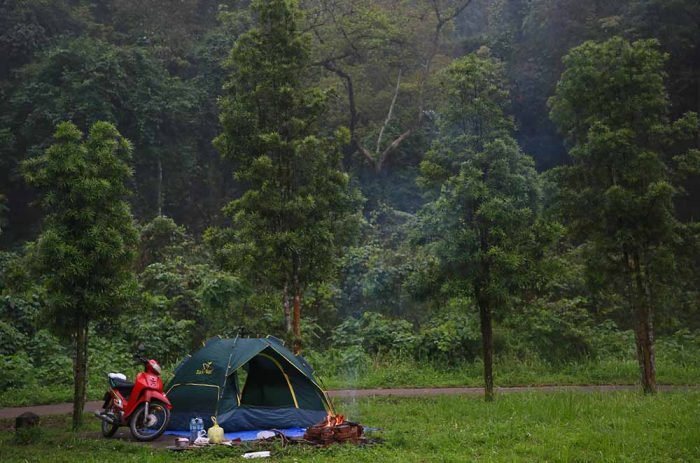 3.4. Local delicacies to try when visiting Cuc Phuong National Park
Inside Cuc Phuong Forest, visitors can indulge in many delicious dishes such as mountain snails and mountain goats. However, food inside the tourist area can be quite expensive, so you can consider trying various local restaurants outside that offer a wide selection of delicious dishes from Thanh Hoa specialties:
Thanh Hoa fermented pork roll (Nem chua Thanh Hoa): This is the most famous specialty in Thanh Hoa. Nem chua is made from pork skin, meat, and distinctive spices. It is a simple and affordable dish that leaves a great impression on many visitors.
Thanh Hoa shrimp paste cakes (Cha tom Thanh Hoa): Trying Cha tom when visiting Thanh Hoa is a must. This dish is made from fresh shrimps from Sam Son Beach.
Chao nhech: This is an unusual and delicious dish with a cool, sweet taste. The way Chạo nhech is wrapped is also unique. If you are looking for a new and exciting experience, you can try this dish.
Banh it: This type of cake is suitable as a souvenir after your Thanh Hoa trip.
3.5. Essential items to bring when exploring Cuc Phuong National Park
To have a safe and convenient journey in Cuc Phuong National Park, you should prepare the following items:
Hats, caps, snacks, bandages, and insect repellent as the national park is a natural forest with many insects and mosquitoes.
You can bring a camera or binoculars to have fascinating travel experiences.
Apply mosquito repellent to your head, wrists, and ankles before entering the forest.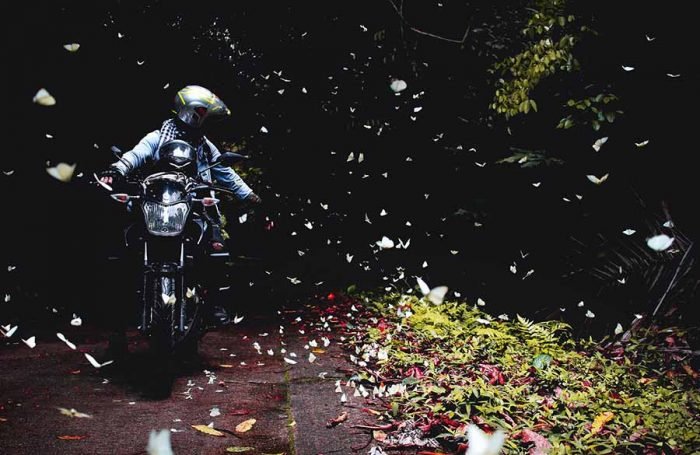 4. Recommended hotels near Cuc Phuong Forest
In addition to Cuc Phuong Forest, Thanh Hoa is also famous for many other attractive destinations, such as Sam Son tourist area, Hai Tien beach, Thanh Son "Fish God" stream, Pu Luong, Ben En, etc. If you enjoy camping, you can rent camping tents in Cuc Phuong Forest and experience a homestay in Cuc Phuong.
However, based on the experiences of many travelers during their one-day Cuc Phuong trip, it is recommended to stay in hotels located in the city center for convenient travel and connectivity to other attractions.